Summer Heat and Your Dog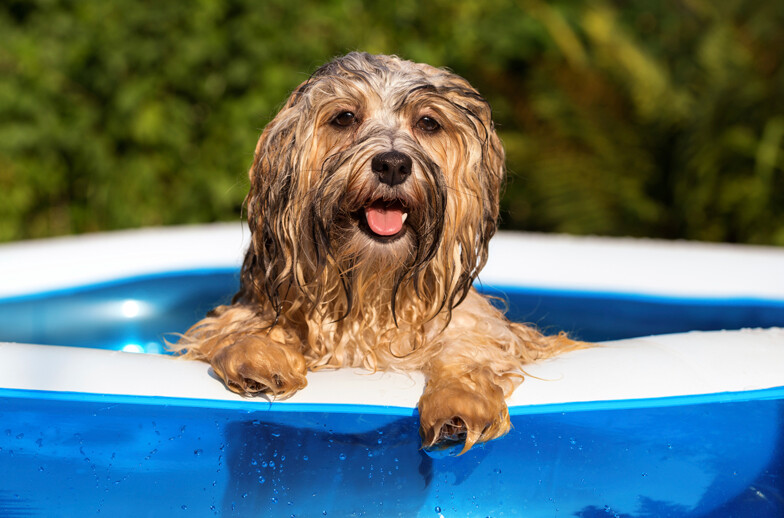 Now that we are in "the dog days of Summer,"  remember that dogs are vulnerable to heat related illnesses and injuries.  These conditions include heat stroke, sunburn, and foot pad burns.
To protect your dog, remember the following:
When the temperature is high, avoid hot surfaces like asphalt. Being close to the ground can heat their body quickly and can burn on sensitive paw pads.
Giving your dog a lightweight summer haircut can help prevent overheating.  NEVER shave to the skin.  Your dog needs one-inch of protection to avoid sunburn. (NOTE: A summer cut can damage the coat of some breeds such as a Golden Retriever).
Fresh water must be available at all times. Outside dog need shade and plenty of cool water.
Limit exercise when temperatures soar, and do not muzzle the dog because it inhibits their ability to pant.
Swimming, splashing or setting in a wading pool, or a run through a sprinkler will help bring your dogs body temperatures down.
NEVER LEAVE A DOG IN A PARKED CAR.  Not even if your parked in the shade for a few minutes. The temperature inside of a car can reach oven-like temperatures in minutes.  This mistake could be fatal for your dog.
Comments